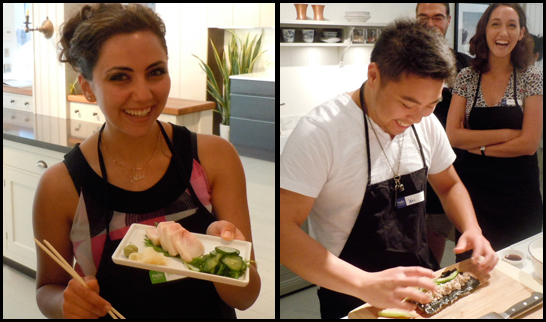 Come Join Chef Kaz Matsune for fun, educational and the most delicious Sushi Class.
Great for sushi lovers, couples, families and first-time sushi cooks.
Since 2011, Kaz Matsune has quietly teaching sushi classes to over 2,000 people, bringing over 14 years of professional culinary experience. His class and private dinner events have been receiving perfect five-star yelp reviews. Kaz uses sustainable fish from Monterey Fish Market, who caters to Alice Waters' Chez Paniese and Thomas Keller of French Laundry.
Chef Kaz will share all his sushi secrets, techniques and behind the stories on being a sushi chef and how he learned the art of sushi making.
Bring your friends. Bring your wine and enjoy a Saturday afternoon at the beautiful Miele kitchen featuring their state of the art appliances.
These classed do sell out, so register quickly!
Class Outline
Knife Handling
How to make cucumber seaweed salad
Where to get sushi Ingredients and fish
How to make sushi rice
How to make Blue Crab California Roll
How to Rainbow Roll (Tuna, Salmon, Shrimp)
How to make Hand Roll
How to make Temari Sushi
Communal Dinner
Plenty of sushi to eat
Knife, apron and all the equipment will be provided
Digital Recipes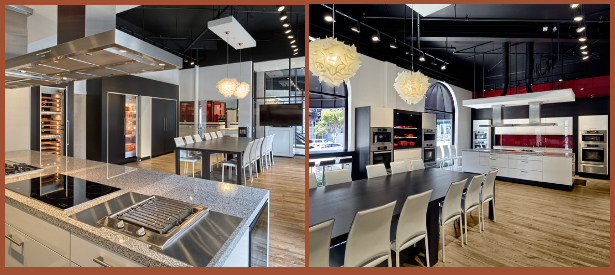 Other Details
Organic and Sustainable Ingredients.
Ticket is good only for the date of the class. If you miss the class, there will be no refund.
7-day cancellation policy.
10 participants minimum.
Participants must be at least 21 years old or be accompanied by an adult.